Lee Remedial and Rejuvenation Studio
Paramedical Aesthetician - Offering skin rejuvenation treatments for the face and body with actual results!
Remedial Massage, Lymphatic Drainage, Dry Needling & Cupping
By Appointment Only 
Ascot, Brisbane, QLD
Coming to Teneriffe, Brisbane Soon
www.leerrs.com.au   [email protected]
0450 490 977
fb @leerrs    ig @leerrs.au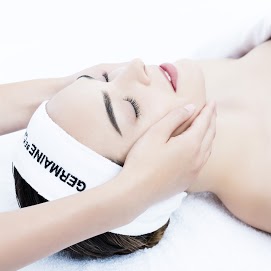 About Us
Specialising in premium facial and body treatments
I am able to treat a variety of skin concerns by creating a treatment plan that suits your individual needs.  All sessions commence with a skin analysis to assist in what active ingredients are to be used to suit your individual skin concerns.  
My treatment plans are reasonably priced and include all phases required for a successful outcome.
What We Offer
Our Treatments
Including a variety of options to treat your skin concerns for the face and body.
Using a mixture of swedish, deep tissue and sports massage to promote relaxation, stress relief, reduction of muscle tension, increase range of motion and pain relief. 
Dip. of Remedial Massage
Skin Analysis & Treatment Plan
Have me create an individual treatment plan that will suit your skins specific needs.
Attend a consultation where I will analyse your skin then create a plan that will include multiple in-clinic chemical & mechanical treatments and a home prescription.
Treatment plan pre-payment options include:
- Zip, laybuy and afterpay (only available on treatment plans)
- pay by EFTPOS or credit card for % discount 
A $20 deposit is required at booking but credited with the purchase of a new full treatment plan or home prescription.
Facial and Body Therapy Treatments
Perfect for that last-minute treatment for the face, body or eye area for that special occasion.
Includes your very superficial and superficial peels.
Advanced Medical Aesthetics - Facial and Body Therapy Treatments
Treating of skin conditions in acne scarring, fine lines & wrinkles, active acne, poor hydration, hyperpigmentation, melasma, sagging skin, rosacea, thinning hair, uneven skin tone, skin tags/moles, stretch marks, any scarring, and more….
Popular areas of treatment include the face, neck, decolletage, hands, belly and so forth... 
Mechanical Therapy Treatments & Chemical Upgrades
Increase results by adding one or more of the below to your treatment.
We would love to hear from you.
You deserve to look and feel your best.  Take the next step and
contact me today about your skin concerns